Articles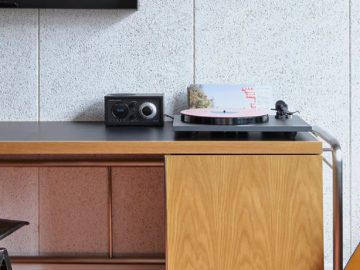 In May, Ace Hotel opened its first location in the Southern Hemisphere with Ace Hotel Sydney….
Our Story, Our Sound, Our Vision
High quality audio systems in a beautiful timeless design
Tivoli Audio originated in Boston in 2000 with just one radio. Today we share our passion for music and design all over the world. Our products are created to bring harmony between quality-audio and design with the belief that both are equally important, and neither should be sacrificed for the other. Tivoli Audio products are perfected to deliver beautiful music.
Craftsmanship
Meticulously crafted designs and quality materials create our sound and vision. Each unit is produced with care, from the handmade wooden cabinets to the fine-tuned mechanics. This is key to our long-lasting quality.
It's all in the details.
We want our designs to elevate the sound and technology behind the product. Paying attention to details in functionality, finishes, materials, and features are the essence of the Tivoli Audio experience.
Tivoli Together
Music is a universal language, and through the voice of music, change is possible. At Tivoli Audio, we focus on being the change we seek. As part of our company's morals and culture, we allow what inspires us to play a role in our work as professionals and people. Tivoli Audio's ongoing effort to collaborate and partner with environmental and social change initiatives has taken a new form in Tivoli Together.
Launched by Tivoli Audio's CEO, Paul DePasquale, Tivoli Together will serve as a platform for the company to share and bring awareness about different charitable organizations to our customers. Our contributions to these organizations range between donations, fundraising, and taking part in volunteer work. The organizations we support will be ever-growing, as there is no limit to positive change. We invite you to read more about our partners and please join us in supporting these organizations directly .